Liz Houghtons son was 20 when he died, and his organs were donated to 12 people. She heard from two of them, but would love to have been in touch with more. Could a new initiative help relatives like her?
Liz Houghtons son Will was living his best life when his world stopped. In 2016, the superfit 20-year-old was flying through the Hampshire countryside on his bicycle when he was knocked down by a car.He died of his injuries.
At the Houghtons house in Buckinghamshire, a tall and handsome Will smiles out of family portraits. The bright red racing bike he bought but never rode it arrived a fortnight after his death hangs on a wall.
Houghton recalls she would come downstairs in the morning to find him sitting red-faced and muddy in the kitchen, having cycled 50 miles before breakfast: He would be stuffing his face with porridge and saying: We live in such a beautiful country, Mum. Thats what cycling gave him.
He had the best life we want everyone to have a bit of what Will had, she says. And, in a way, 12 people did his heart beats in another mans chest, his liver transformed the life of a toddler with a rare disease and his beautiful brown eyes helped four others see. All his mother would like in return is to know that the fact Will died so young has changed other peoples lives. But she has heard almost nothing about the people who benefited. Its so upsetting. I knew my 20-year-old sons heart was out there and I wanted to know that person woke up and thought: There was a boy who did that for me.
The gravity of Wills injuries meant Houghton and her husband, Richard, were escorted by police to the hospital in Southampton where he had been airlifted after the accident. I relive that every day, she says. You are half thinking the worst because you are in a police car. When we got there, they took us into a room and the doctor asked: What do you know? I said I knew it was bad. He said: Its unsurvivable. It is like a bulldozer hitting you.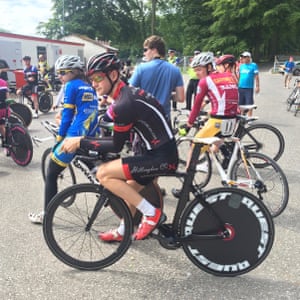 Source: http://www.theguardian.com/us